2023 Audi Q9: new illustrations…
Last Updated: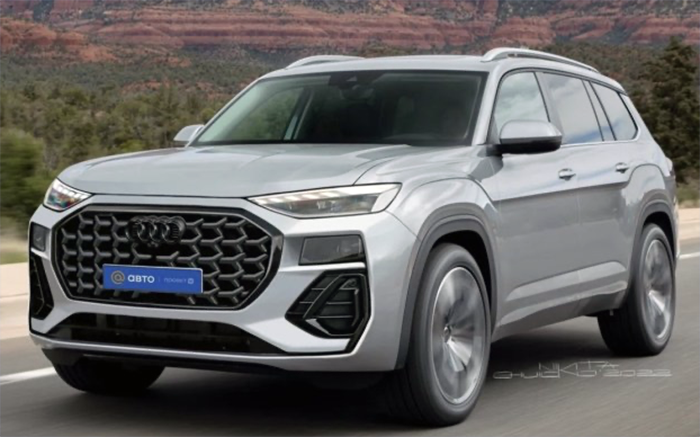 For some reason, many are speculating this Q9 will just be an Audi version of the VW Atlas. (sold in China as the VW Teramont)
The
spy photos
we have seen don't really look like an Atlas, but these illustrations are imagining what an Audi version of the Atlas would look like. And well, it looks like something that shouldn't exist.
Adding an Audi grille and front end to a 5-year-old super boring VW SUV design does not make an Audi.
Even in China, Audi already has plenty of SUVs of all sizes. I am not sure why this cheap-looking "Q9" would offer over the super luxurious Q8. Except for more room? That's what the Q7 is for.
It is obvious Audi is testing a large SUV for the Chinese market, but I really don't think it will be an Atlas with a few Audi pits added.
At least let's hope not.