2023 Hyundai Ioniq 6: how about another spy shot…
Last Updated: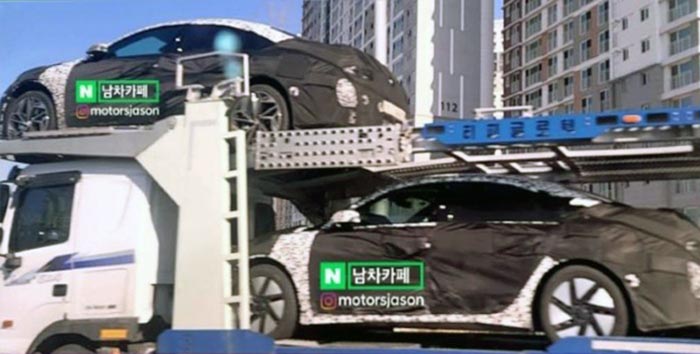 This might be one of the last spy shots we see of the upcoming Hyundai Ioniq 6. Showing pretty snazzy looking wheels (top car)
The new electric sedan has been testing forever, or so it seems. The Prophecy concept was shown a little less than 2 years ago. And the new EV will be right on time as the electric car market seems to be booming these days. Hyundai and Kia seem to be in the best position right now.
Most other manufacturers showing their future plans for 2024, 2025, and later will have to catch up. Of course, the situation will be corrected in just a few years once everything is electric. But right now, it seems Hyundai/Kia and VW are ahead. It's quite puzzling to see how late Nissan is considering the Leaf was so far ahead a few years ago. And there has been no new Ford EV since the Mach-E. Introduced in November 2019…
Meanwhile, Hyundai/Kia and now Genesis are pushing ahead. And fast…