2024 Mazda CX-80/90: new illustration…
Last Updated: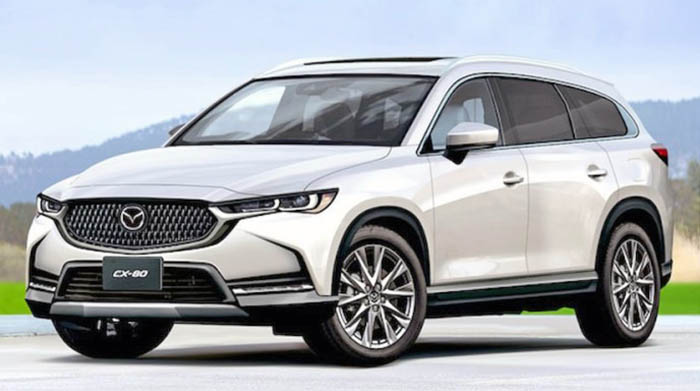 Let's hope this new illustration of what the upcoming CX-80 SUV will look like is wrong.
And I am sure it is… The CX-80 (And slightly larger CX-90 for the US) will be based on Mazda's new RWD platform. The illustration above has FWD proportions.
We have already seen the new CX-60, and so far, it's not very impressive. At least visually. Since it just looks like another CX-5 refresh with RWD proportions. The one above looks like a CX-50 grille crafted onto an older Mazda design. While their current designs look fine, they do need something new.
I think the 2023 CX-50 is a step in the right direction. Even though it is based on the CX-30 platform, it looks quite different. The interior is also really nice and not a copy of previous Mazdas.
But that CX-60 we saw a few months ago already looks old. And it's not even out yet. The larger models are probably still around 2 years away.
Should we start worrying about Mazda?