Mercedes EV SUVs: new illustration…
Last Updated: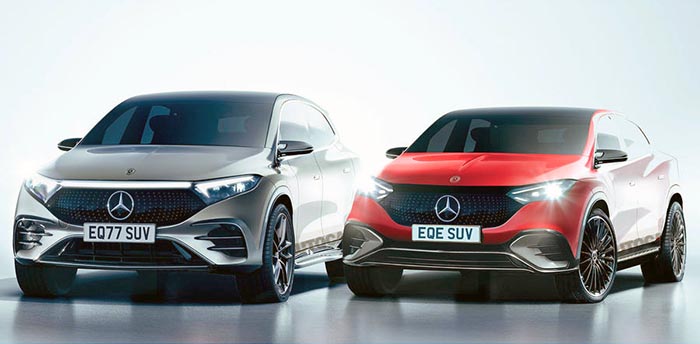 We've known for a while that SUV versions of the EQS and EQE sedans are coming up.
As they have been testing for a while. And just like the sedans, they won't be that different from each other. Mostly slightly different sizes. This new illustration shows what they could look like. And it seems quite close to the real thing. Since, in true Mercedes fashion, there will be no real surprises.
Let's hope they do better than the poor old EQC that was actually never launched in the US…