2023 Ford Everest: official pix…
Last Updated: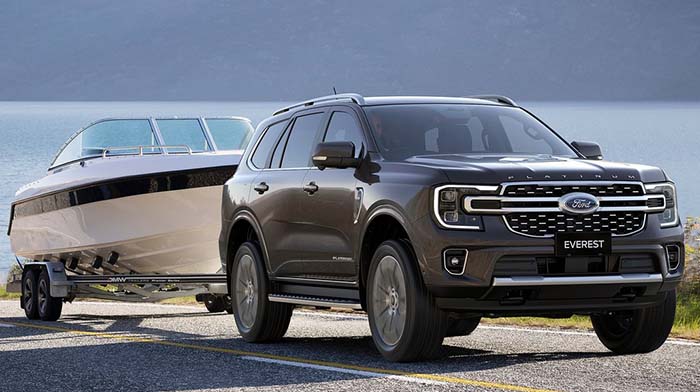 The new 2023 Ford Everest is still a forbidden fruit for North American customers.
Even though git looks very similar rot the outgoing model, (3rd pic from the top) Ford claims the new Everest has a longer wheelbase (But probably still using the same platform).
It is powered by a choice of good old Diesel engines. 2.0 Liter or a larger 3.0 Liter Vy. Both with a 10-speed automatic transmission.
At least in these photos, the interior doesn't seem premium. Even if you imagine leather seats.
But this is, after all, a "real truck". Not a regular Crossover.
Which is the appeal of the Everest.
It is basically Ford's 4-Runner.
The new Bronco already competes in that segment.
Between this generic-looking SUV and the Bronco, I think most North American buyers will pick the Bronco any day.
I think Ford is right. They don't need another generic SUV here.