Infiniti G37 Convertible
Last Updated: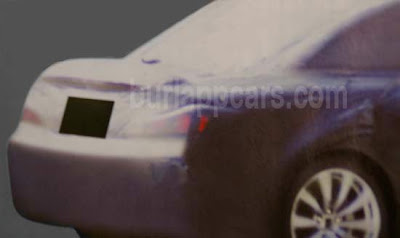 That's pretty much the only shot I have seen so far of the real thing.
Even if it's covered up.
From this picture, it does look like they couldn't keep the roofline close to the coupe.
Seems like the folding hard top dictated a more upright look.
We'll see if it looks as good as the BMW 3 series convertible. I even think the Pontiac G6 convertible looks sleeker than this..
Let's wait and see.
I'll post more later…