2010 Lexus "Prius based Hybrid"
Last Updated: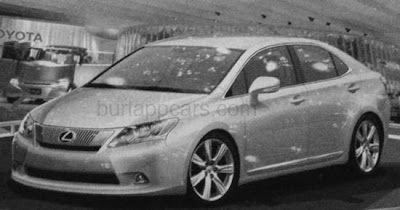 For the 1st time, Lexus will get its own version of the all new Prius.
Design and interior will be different from the Toyota version. Just like GM is planing a Cadillac based on the Volt.
It makes sense the Lexus version would look much more conservative (Or super boring).
And will have a trunk instead of the Prius's hatchback.
It will also have a larger 2.4 Liter engine.
Starting prices should be closer to $30 000.