Buick lacrosse Turbo
Last Updated: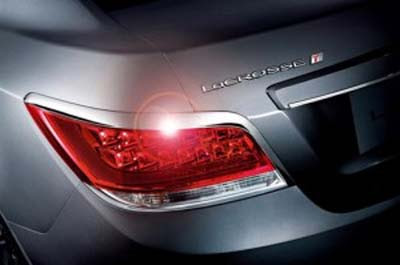 Buick will replace the 3.0 Liter V6 in the LaCrosse with the 2.0 Liter Turbo from the Regal.
In China only…
Here the base 3.0 was replace by the 2.4 Liter.
In China, they still have the 2.4 as a base engine but can get the 2.0 Liter Turbo with 220hp as an option.
Quite an interesting idea.
I drove the 260hp version of this engine in the Pontiac Solstice almost 2 years ago (already…) and loved it.
I am glad it is finding its way into more models.
I don't know what happened to rumors about the Camaro getting this engine as well.
I guess they are happy with the V6 and its MPG numbers.