2012 Infiniti JX
Last Updated: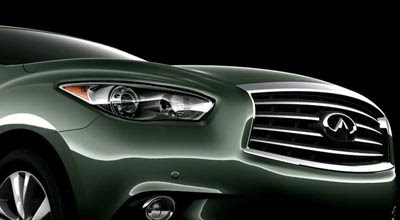 Another teaser in the series of 7.

I guess the next one will show some of the interior.
This one is actually more significant than the previous ones, as it shows the new face of Infiniti.

We can already see it in the revised 2012 FX35.

It is fair to expect most, or all, upcoming Infiniti models to adopt the new front design for the next few years.