2013 Buick Excelle/Verano GTC
Last Updated: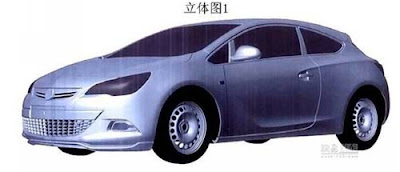 The Excelle is the Chinese version of our Buick Verano.
GM is getting a coupe version ready. Which is pretty much the same car as the Opel Astra coupe sold in Europe.
The fact they've decided to sell it as a Buick in China could mean the US isn't far behind.
This is where the Opel Insignia started its life as a Buick a few years ago.
they are also talking about using the same 2.0 Liter turbo with 220hp as well.
Which would really make it a sporty Buick.
Let's hope this comes over here. There wouldn't be much competition in the US.