Jaguar F-Type
Last Updated: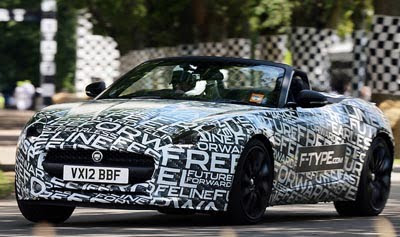 They are showing off a little bit more of the new F-Type this week end.
Looks like we might even get a look at the interior.
So far, it looks great. even with all the crappy looking camouflage.
Even has a more Jaguar feel and look than last year's C-X16 concept.
I can't wait.