2015 Lincoln MKS
Last Updated: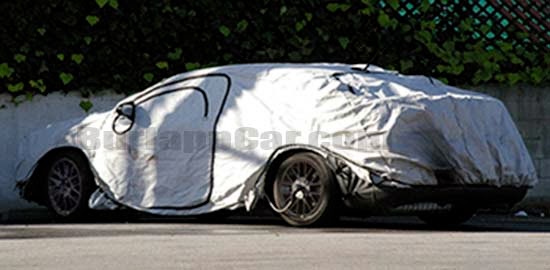 This was sent to me and one of the 1st picture of the next Lincoln MKS, due out for the 2015 Model year.
There has been pictures of a Fusion based mule before, but this is supposed to be the actual car.
Of course, it is still very early, and they covers it so much we almost can't see anything…
Looks like Lincoln is going the Audi/Lexus route. Since all their new models seem to share platforms with Ford models. Instead of what GM is doing with Cadillac. Or Nissan with Infiniti.
These 2 brands using mostly specific RWD platforms.
If has been very successful with Lexus and Audi, so why not.
The new MKC proves that sou can base a car on the Escape and make it look 100% different.
This longer Fusion platform will also be used for the next Taurus.