2014 VW Beetle 1.8Turbo price
Last Updated: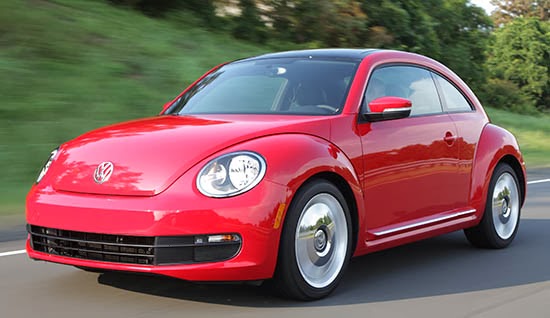 Looks like the Beetle is the last VW US model to get the new 1.8 Liter.
It has already replaced the 2.5 Liter in the Jetta and Passat.
The 5 speed manual will start at $20 295. While the 6 speed auto is $1100 more.
That base price is pretty much BS since it is basically impossible to find a manual Beetle anywhere.
(I've tried for a friend, who ended up ordering one)
The convertible starts at $25 170. (automatic only)
VW is quick to mention that these are the same prices as the "old" 2.5 Liter model.
(But they had already bumped the price up for the 2014 model by $300 a few months ago…)
City mileage improves from 22 to 25. Hwy from 29 to 33. (All models with the new engine also get a new electric power steering.)
Which is nice, but not amazing (although normal driving usually gets better number with VWs)
I will be driving a Jetta with this new engine in a few weeks.
Everyone seems to praise the new 1.8Turbo. Even suggesting it might be the best choice for the Beetle.
We'll see…