Alfa Romeo 4C Spider
Last Updated: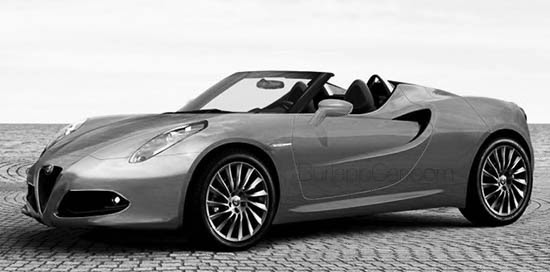 Alfa is rumored to present a convertible (Spider) version of its 4C sports car at the Geneva Auto show next month.
It makes sense . As the 4C already looks like it was designed for both versions.
The picture above is just an illustration. But the rumors do mention new headlight designs and wheels for the topless car.
And again, let's hope will will actually see the 4C in the States. Ever.
News keep changing about Alfa's return to the US.
We are still scheduled to get the 4C before the end of this year. At some select Fiat dealers.
But then what???
Nothing else is ready for Alfa.
They need new products pronto. The 4C will only sell in very limited number.
They can't just send over the 4C and then nothing for 2 years….