Chrysler 200 EV testing???
Last Updated:

This was taken very recently.
The new 200 isn't a secret anymore. So I was just wondering why these are still driving around with so much camouflage?
It couldn't be a Dodge version. The body is exactly the same. (Plus, I don't think Dodge will be around that long, unfortunately)
Couldn't be a Euro Lancia version. Since the brand will now only well the small Ypsilon.
So what???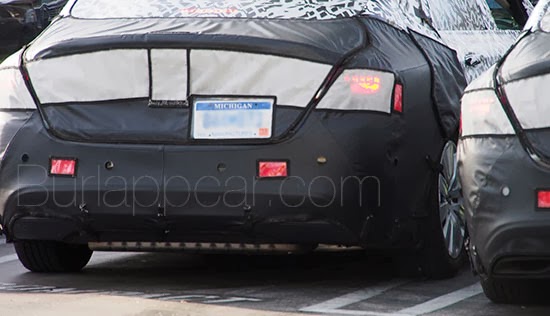 If you look at this picture, the car on the left seems to have its exhaust pipes blocked out.
I believe this is an EV version of the 2015 Chrysler 200. Testing alongside a regular one.
Or maybe the one on the right is a plug-in version (since it is also covered up)
What do you think???