Got a write-up in Jalopnik
Last Updated: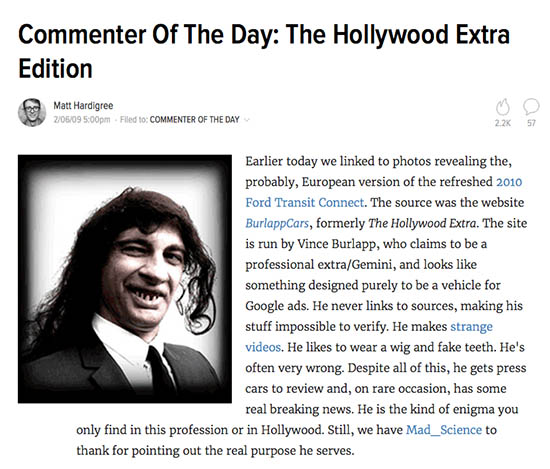 Back in 2009!!
I never check these things and just found out today. Over 6 years later.
How weird. If I only knew.
It doesn't really matter, as I still feel good about it.
And wanted to say thanks to Mr. Hardigree. Who might or might not even work there anymore.