2017 Audi A5: The good pix
Last Updated: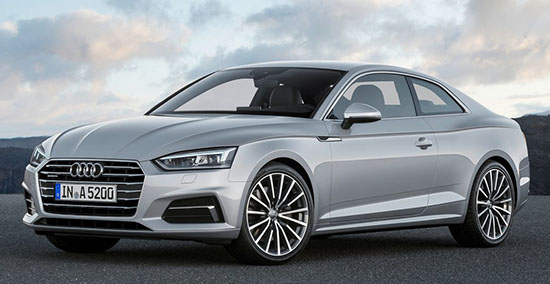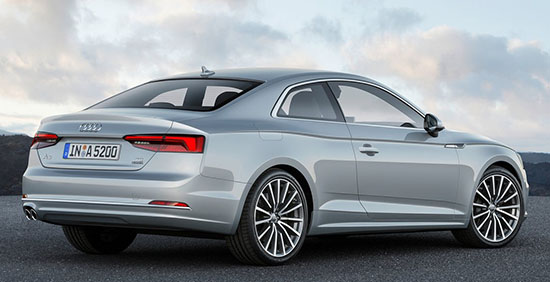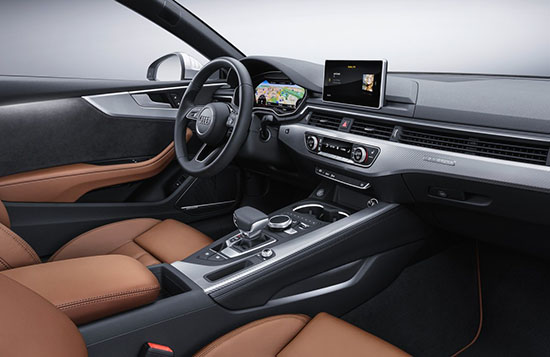 Now we've seen it.
And here is the first picture of the sad interior. Which is, unfortunately, carried over from the new A4.
The console is OK. But that flat dash is just too boring and sad for me.
There is zero effort to make it attractive. (Just like the new Q7)
I am sure wood trim might dress things up a bit ( Cannot believe I am actually praising wood trim)
Otherwise, this is "new Jaguar" level of sad…
And the door panels! It looks like they just ran out of ideas and went for "flat".
This is really bad, especially when compared to companies who are actually trying hard, like Volvo.
The new S90 interior is light years ahead of this…