2018 Ford Mustang
Last Updated: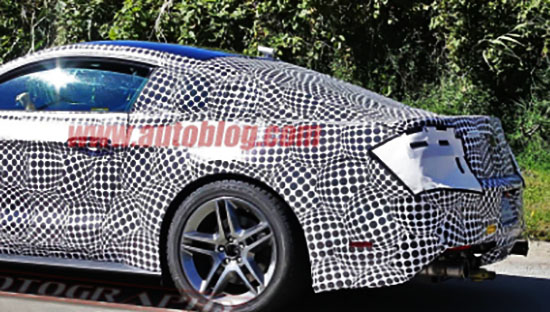 It looks like they are covering a lot.
When, basically, the revisions should be limited to the plastic parts. Front/rear ends and lights.
And maybe some changes inside.
They are covering the rear side window, which is strange. Since these aren't usually redesigned for a mid-cycle refresh.
The current Mustang is a nice looking car. But I never totally warmed up to it. For some reason.
Especially inside. Where it looks like too many people who never talked to each other were involved.
Head over to Autoblog by clicking HERE to see the rest of the pictures.