2018 Mercedes E-Class convertible test drive!
Last Updated: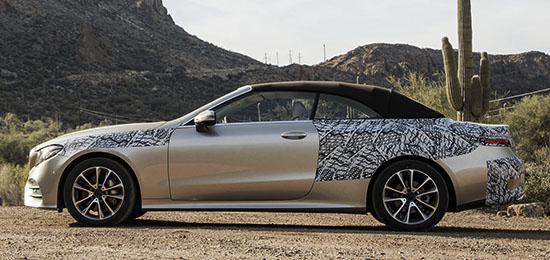 These lucky guys at Motor1 got to ride in a brand new E-Class convertible.
A car that is not even out yet.
I always liked the current convertible version of the E-Class. Except for the old fashion squared off interior, which never really grew on me.
Since the new E-Class coupe has inherited the great new sedan interior, I am really eager to see the new convertible.
Head over HERE to see more pictures. And especially, read about it.