Jaguar E-Pace US pricing
Last Updated: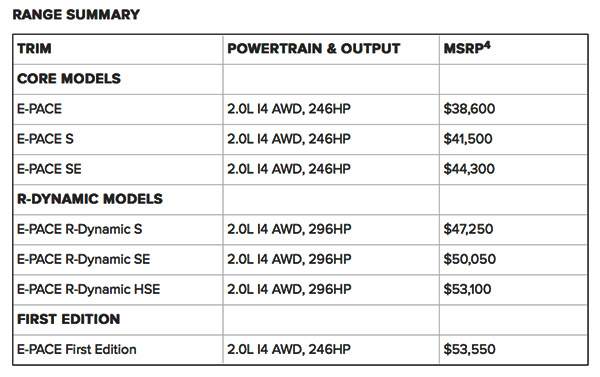 Like i mentioned earlier, this is just a little bit above the BMW X1.
As far as the base price goes.
But the upcoming X2, the X1's better looking brother, could actually be even more expensive than the E-Pace. (Good luck with that.)
Otherwise, the Jaguar is quite a bit more expensive than the Mercedes GLA. And the "old" Audi Q3.