2019 Porsche 911 Interior
Last Updated: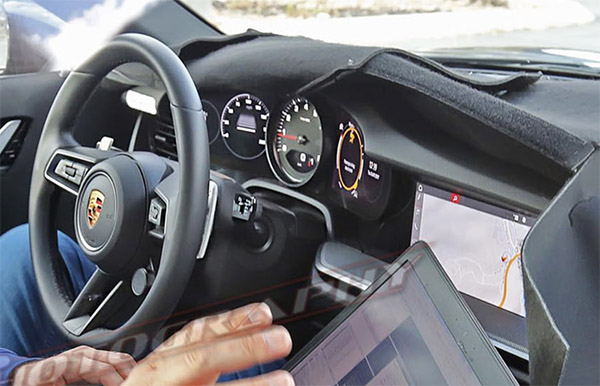 So far, it looks like a cross between the current car and the newer models like the Panamera and Cayenne.
As expected.
Unfortunately, it also looks like most of the gauges, except the tach, have been replaced by digital screens.
Not sure how that will fly with sports cars purists…
More pictures of the all new 2019 Porsche 911 are HERE.