Even more pix of the new 2018 Jeep Wrangler
Last Updated: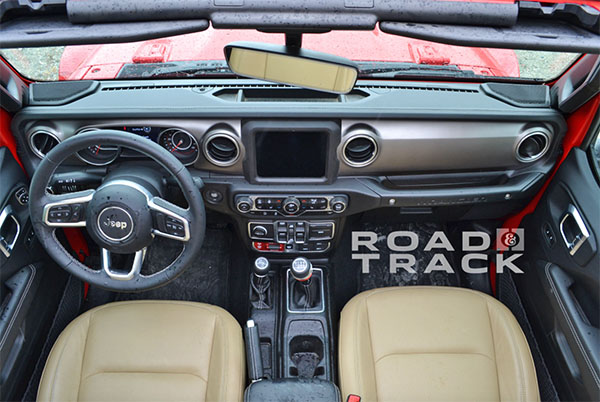 Road & Track has a bunch of really interesting pictures of the new Jeep Wrangler in action.
As this one shows, it looks like the color coordinated dashboard is not on all versions.
But that grey finish seems fine too. The new interior looks like a big improvement for every day drives.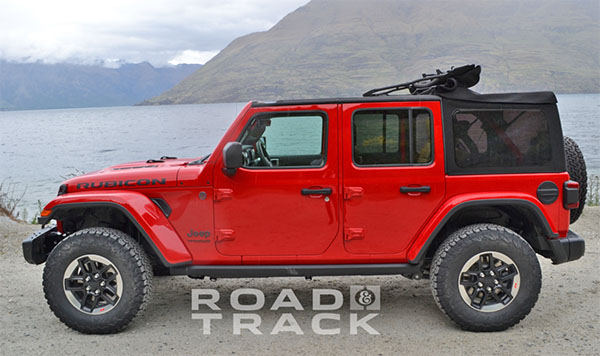 The new top also looks like it has some very interesting new folding mechanism.
Looks like a power folding soft top. Which could be really convenient, especially on that 4 door version.
It's almost like a real convertible now!
HERE are all the cool pictures of the new Jeep Wrangler.