New Opel teaser
Last Updated: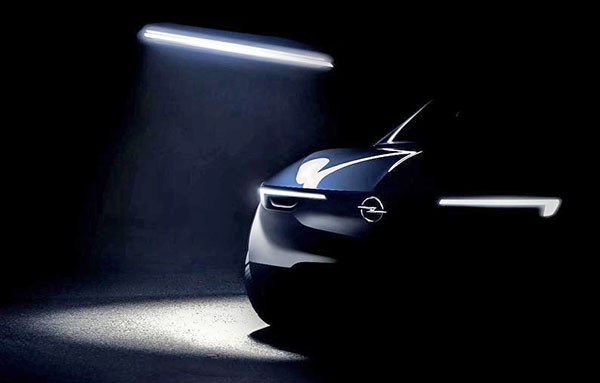 Not sure what this is, at all.
The small part of the tire we get to see tells me this is probably a concept and not an actual production model.
Maybe a concept version of that high end SUV they were talking about last year?
But now based on a Peugeot platform.
But the lack of grille seems to show an EV.
Or maybe just a concept to (already) show Opel's new design direction under the new ownership.
They have also said they would concentrate on EVs. To better differentiate themselves from Peugeot and Citroen.
So my guess is that it is just a new EV concept. Showing the new face they will use on their future models.
Here is the official word from Opel:
"Pace! A first glimpse of #Opel/#Vauxhall in the future. Design will remain a core strength and brand differentiator going forward"
Wow, that is quite a plateful of PR BS right there….
British magazine TopGear seems to think it is a real preview of the next large SUV.
They also have a great article on Opel/Vauxhall future under Peugeot.
Quite an interesting read. HERE