2018/19 VW Touareg
Last Updated: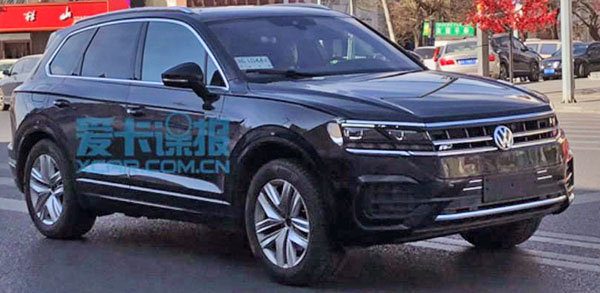 it's easy to forget a new VW Touareg is on its way.
We have seen tons of spy shots of it already. And it always looks exactly like the T-Prime concept they showed us a while ago.
Plus, we are not getting it here in the US anyway…
So here is another picture. Still with camouflage. The deeper grille is still hidden. The headlights are still covered a bit.
There are more pictures of it HERE. So you can see what it looks like under all that camouflage…