2019 Porsche 911
Last Updated: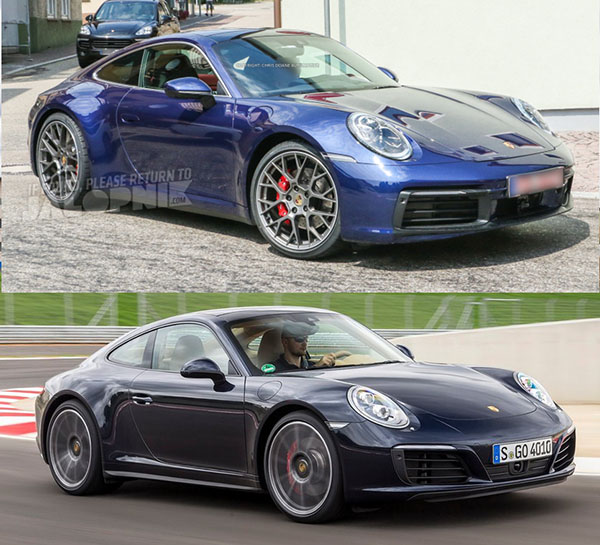 I do like the fact that no matter what, a
new Porsche 911
always looks like a 911.
(Just like a Jeep Wrangler always looks like a Wrangler)
But I think Porsche is pushing things a bit too far for 2019. (The "all new" one is on top.)
At a glance, they just look the same.
Of course, the bumpers, mirrors and other things look a bit new.
But this does not look like an all new model. And now there seems to be way to much cheap looking black plastic on the front bumper too.
I just don't really see an all new car here. (Is it me??)