Audi E-Tron GT
Last Updated: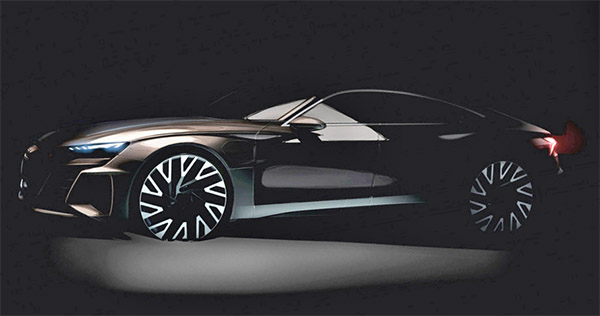 After their boring E-tron, Audi is now teasing us with something that already looks much better.
A sporty Electric sedan just called E-Tron GT.
And it looks like it could go head to head against the Tesla Model S.
Which would be a great move for Audi. As the Model S is getting pretty old. And many owners might soon be looking for that "something else" pretty soon.
A new good looking EV sedan from Audi might just be that car.
I will be seeing the real thing this November at the Los Angeles auto show and will, of course, report on it…