The Faraday Future saga continues… (Barely)
Last Updated: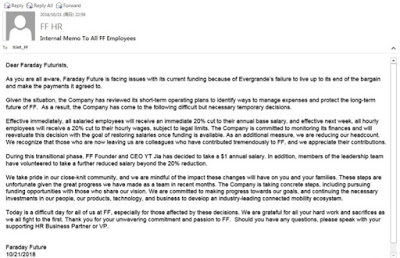 Click on the picture above, and see what Faraday Future employees got in their Email yesterday.
This has to be quite a shitty way to start the week. I guess you do take your chances when you start working for an unstable, brand new company with no product out yet.
Still….
We'll see what happens next.