2020/21 Mercedes EQB
Last Updated: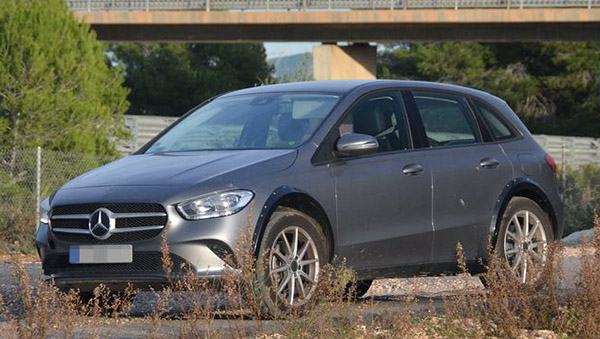 As mentioned before, Mercedes's "EQ" line of cars is basically a parallel Electric versions of their other models.
Just like the new EQC is very similar to a GLC SUV.
It looks like the EQC's little brother, the EQB, will, therefore, be based on the new B-Class.
(Although from the spy shot of its test mule above, it seems to be riding slightly higher. )
The whole line up will also include a compact EQA based on the new A-Class hatchback. As well as an EQE sedan based on the E-Class. A large EQG based on the GLS and a top of the line EQS sedan based on the next S-Class.
So there are not based on all new platforms, like the upcoming VW electric models. (Which allows the EV models to be built in the same assembly lines as their gas cousins) Or even EVs from Audi and Porsche. Which means they are all missing a front truck, like all Tesla model.
I guess it is a more economical way to get into the electric car market…