2020 Mercedes GLS
Last Updated: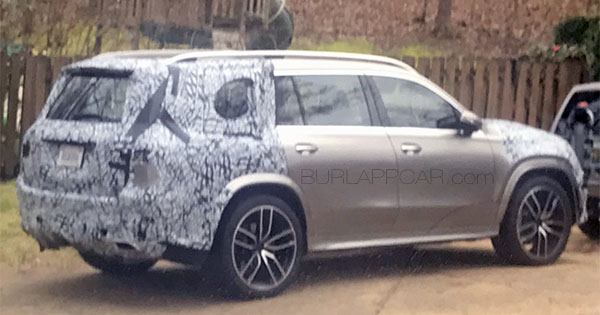 Mercedes is putting out an amazing number of new, redesigned models lately.
I mean within a few months only we've had brand new versions of the GLE, the A-Class, and the CLA.
And it looks like this all-new GLS is also right around the corner.
Next, are brand new S-Class and C-class sedans. As well as GLA and GLB crossovers.
This is almost "nonstop/all Mercedes all the time".
The next GLS will, of course, compete with the all-new BMW X7 SUV. But also in the US, with the redesigned Navigator and upcoming new Escalade. (And maybe even that big luxurious Jeep they've been telling us about for so many years now…)
So far, the Mercedes looks like the more tasteful choice. Far from that ghastly X7…
(Thanks to a reader for the picture)