Cadillac XT4 test drive coming up…
Last Updated: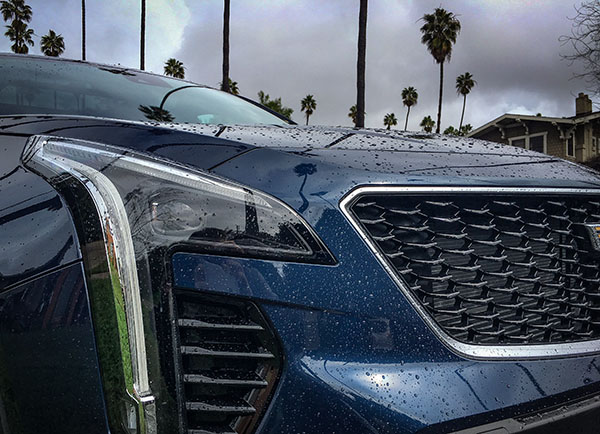 I just got a brand new Cadillac XT4 to drive this week.
As you can see, the weather has not been great in Hollywood lately. No artic vortex here, but still, not the best to drive around.
But it should be over soon and I will be spending plenty of time behind the wheel.
The model I got is a loaded "AWD Sport". So it is not cheap.
With the "base" XT4 starts at around $35 000, this one is $57 000.
Which sounds crazy expensive, until you price the competition.
Like a loaded BMW X3 for over $58 000 with the 2.0 Liter. (The 6 is way more)
A loaded Lexus UX is also almost $56 000.
So no matter what, these types of "compact" Luxury SUVs come with tons of very expensive options.
But you can get them very well equipped for much less.
So far, it feels very solid and looks really nice in person.
It is also quite roomy. (Which could be bad news for the XT5)
The engine sounds slightly busy when cold, but become pretty much silent after that.
I also like the interior design. Which creates an upscale and relaxing atmosphere.
As usual, I will try to answer any questions you might have…