2020 VW ID.3
Last Updated: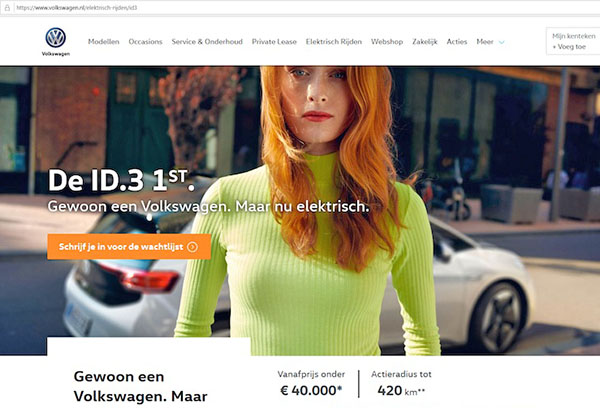 Apparently, this was on the VW site in the Netherlands.
It shows a teaser for the 1st edition of the new ID3 EV.
Which, as usual for a "1st edition", would be a pretty loaded model.
As you can see, it will have a 420Km battery (around 260 miles).
And will be priced at 40 000 Euros, which is about 10 000 more than the base model expected price.
As mentioned earlier, VW has decided not to import the ID.3 to the US.
Another dumb move from a weirdly run company…