New Renault Concept coming up…
Last Updated: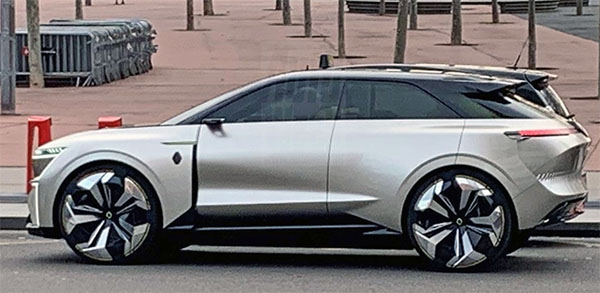 Besides the super tacky wheels, this looks pretty nice.
A modern blend of wagon and SUV.
Apparently this will be shown at the upcoming Geneva Auto Show. Not sure if this is a preview of a new design language for future models.
More on this very soon.