2021 Fiat 500 EV Convertible
Last Updated: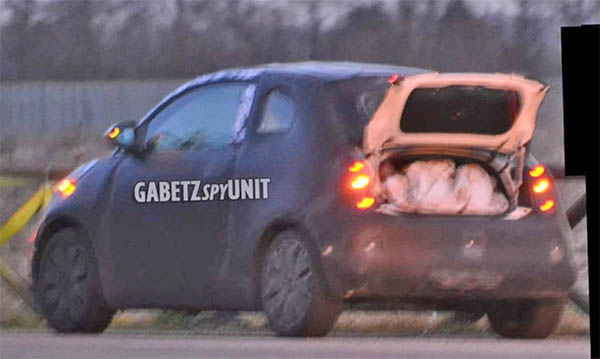 For the first time we have confirmation that the all new 2021 Fiat 500 Electric will be available as a convertible as well.
Since the regular car is a hatchback. The picture above shows the small trunk opening of the convertible version.
We should see the car soon since it is supposed to be unveiled in Europe next month.
Again, this is not the same car as the 5000 we have seen for about 10 years now. But an all new model, which will be electric only.