2022 Honda HR-V: another picture
Last Updated: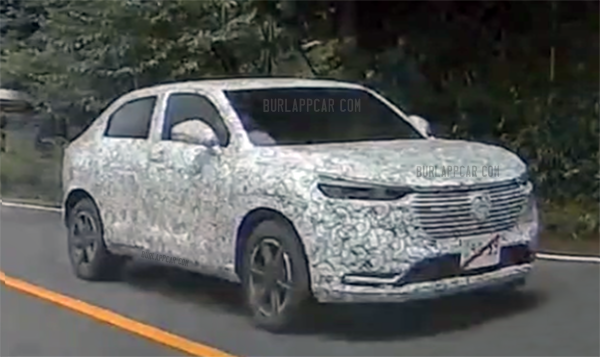 I know this picture is grainy, and does look pretty bad. Sorry…
But the visual link to the new SUV eConcept (posted earlier) is obvious.
This will basically look like a 4 door, toned down verion of the eConcept. And yes, an electric version of the next HR-V will be available in China (which the concept is previewing) and maybe other markets as well.
Honda is currently getting ready for the revised Accord in the US. Followed by an all-new Civic sedan and hatchback.
I would expect the new HR-V not too long after. Since being a bit larger and may be offered as a hybrid, it will be an even more popular model for Honda.