2022 Subaru BRZ: improving the slow seller…
Last Updated: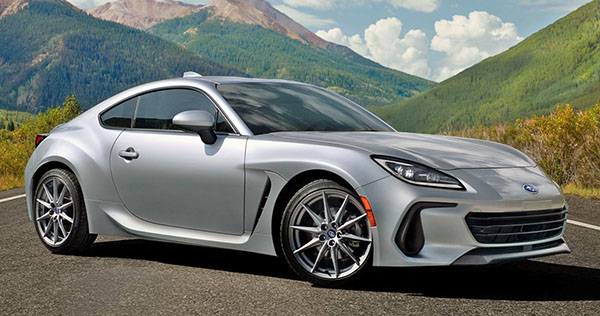 For 2022, the Subaru BRZ is getting a new design that actually doesn't look all that new (bottom pic is the current version) Except for current owners…
The new one isn't as clean looking, but it also has a bit more personality to it. It also seems more aggressive.
There are a bit too many lines, bulges, and fake scoops for my taste. At least it is not as weird or messy looking as the Toyota Supra…
The all-new interior is not a simple design either, but at least, it is a huge improvement over the current one. (bottom)
I know it is a matter of taste, but the new one is actually almost decent. Although it still looks like it was designed by 20 different teams who never communicated with each other. Nothing seems to fit together.
With no general theme to the whole thing…
The new BRZ now has 228HP from Subaru's 2.4 Liter engine. (from a max of 205 on the current version) So not a drastic boost… A 6-speed manul is still available.
I am really glad to see Toyota/Subaru improving this car. Fun and affordable coupes available with a manual are a rarity these days. I just wish the Subaru version could be more original.
Even weird like the old XT coupe. Or the Giugiaro designed SVX.