GM EV-1: a survivor…
Last Updated: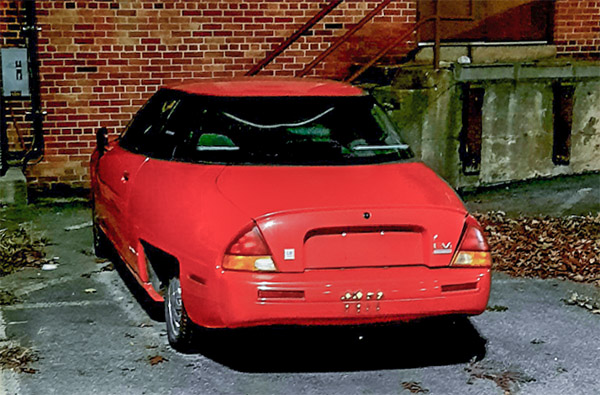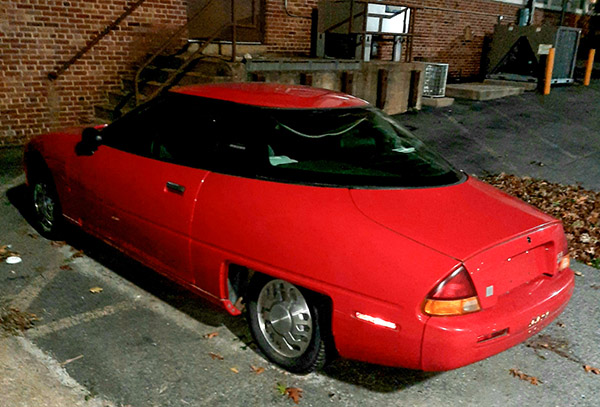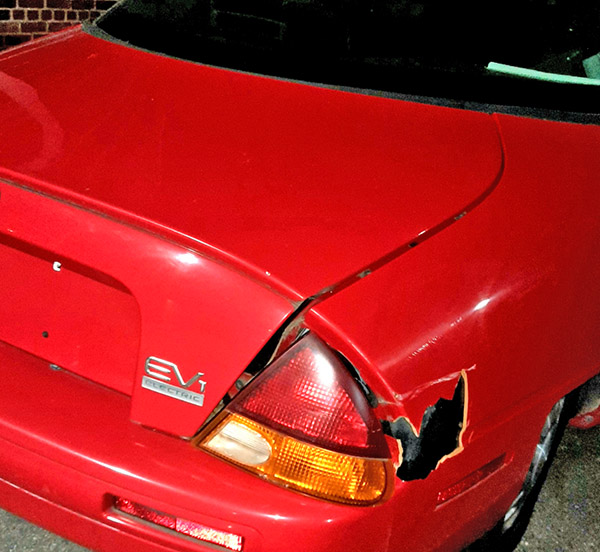 These photos were taken by a reader in Washington DC and sent to me.
Like most people, I was under the impression that GM had destroyed all of these years ago.
I guess I was wrong. Although this particular one looks like it has been sitting there for a while. And is not even registered .
I remember being invited by GM to drive one. And it was quite an amazing experience in the late 90's to "drive the future". (Some weird future that looked like a 1960's Citroen concept…)
I will never forget the feeling of that instant torque and silence for the first time.
Unfortuntately, the car was a flop and less than 1120 units were produced.
A few units were given to universities by GM. Since the one in the pictures is parked at Howard University in DC, it must be one of these rare ones donated by GM.
These donated models were not allowed by GM to be licenced or driven on public highways.
This is a unique car and a big part of automotive history. And quite a sight.
(Thanks to Michael Clark for these photos)