2022/23 Honda Pilot: first pix…
Last Updated: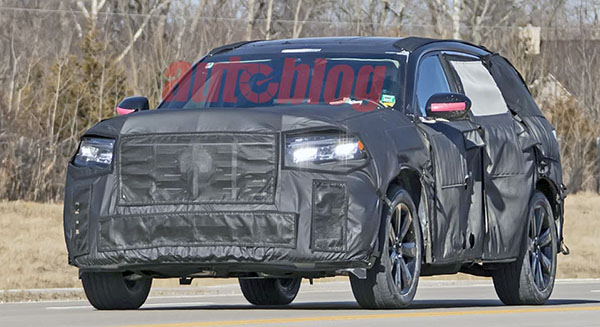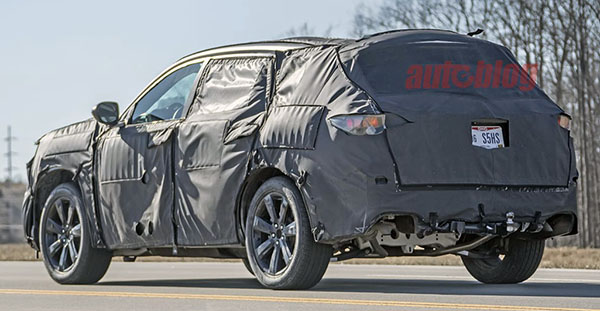 This is quite an "exciting" time for Honda fans. First, we will be getting an all-new Civic sedan and hatchback next month. Then the US version of the HR-V. Followed by an all-new CR-V.
And this! The redesigned Pilot. (Based on the new Acura MDX)
Of course, it's early and we can't see much. Except, the huge ghastly-looking grille. Which, so far, looks like a nightmare. Why such an obnoxious thing what is basically a family car?The modern version of the large wagon.
It looks like it could actually be as bad, or worse, than the 2021 Ridgeline face.
Is it really that hard? Do they really want to fail? Nice-looking SUVs have been designed before.
Here is an illustration of the next Pilot I posted a while ago. Hopefully, it'll be as clean as this. Except for the gruesome grille.
On a related note… Here is a weird funny story I don't remember sharing here:
I remember criticizing the Pilot years ago. I think it was the generation before the current one. One of the designers actually wrote to me to complain. The complaints became insults, and insults became threats. (He was going to kick my ass if he ever met me!)
By some weird chance, it turns out I was working at the time with a guy who knew him (!)
I showed my friend the Emails and he was shocked ("he is usually such a nice guy")
Years later (about 6 years ago) I finally got to meet that jerk and my friend's Bday party. I actually had forgotten about the guy. So I didn't say anything, just that it was nice to meet a Honda designer…
I remembered the whole thing on my way home.
Turns out he never kicked my ass…