2022/23 Mitsubishi Outlander PHEV: rumors…
Last Updated: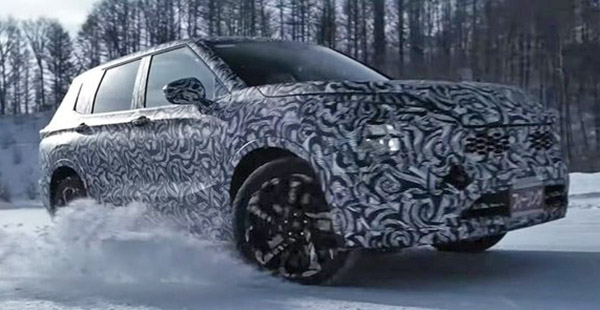 While an all-new Mitsubishi Outlander just came out, the plug-in Hybrid version is still based on the old model.
That should change soon with an improved PHEV, based on the new design.
And there is a rumor of an EV range of 60 miles (Although that could be a bit less in the US test cycle)
Which would be a huge improvement over the rather sad current range of 24 miles.
The new Outlander is priced almost exactly as its platform cousin, the Nissan Rogue. For some odd reason.
The current PHEV model starts at around $36 000, before incentives. (It qualifies for a $6587 federal rebates)
If Mitsubishi wants to sell cars again in the US, it does need to stand out. Pricing has to be lower than the equivalent Nissan. Or make the PHEV standard.
Something. Anything…