Cadillac CT-5 Wagon: illustrations…
Last Updated: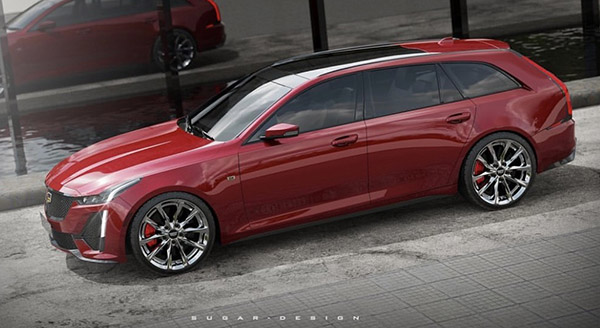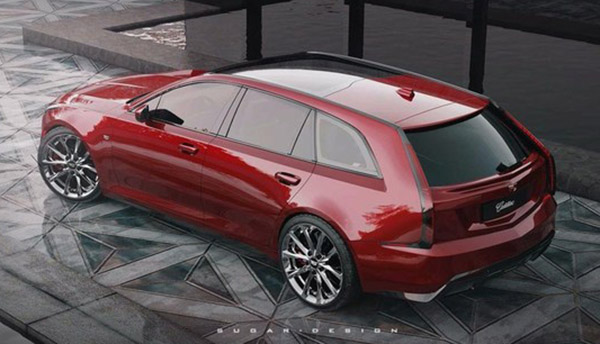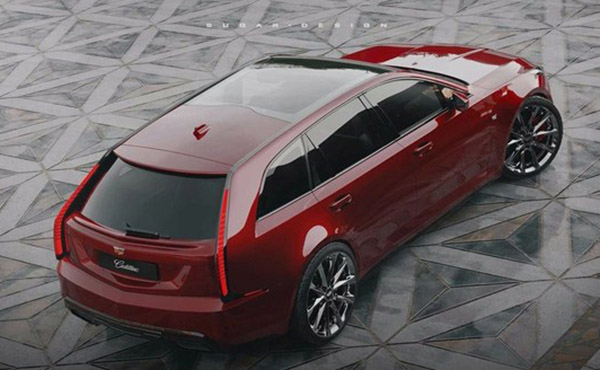 Of course, this looks pretty fantastic. And would be great to see.
But these are only illustrations. A real Cadillac CT-5 wagon will not be happening.
First, because the wagon market in the US is just too small. (The previous CTS wagon was quite a flop)
And second, Cadillac announced a few weeks ago that all their upcoming new models will be EVs.
Which means no new versions of current models. And no gas engines for next-generation models like the XT-5 and all others.
Still, I did get to test drive the CTS-V Wagon for a week a few years ago, and it was a fantastic car.
The design above is obviously inspired by the CTS wagon, and it also looks great.
This great work is from "Sugar-Design". And they have a page on Instagram.