2022/23 Subaru Crosstrek: new video…
Last Updated: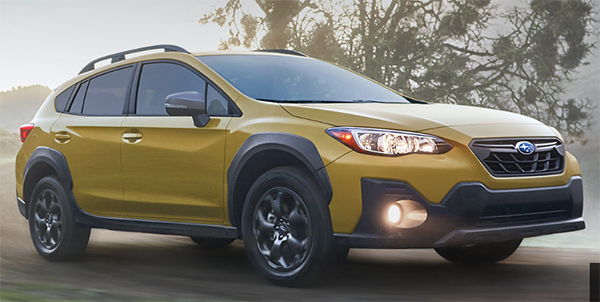 The next-generation Subaru Crosstrek was just spotted driving around. I thought I would compare it to Subaru's newest model, the new 2022 WRX. (And the current Crosstrek)
While very similar (most Subarus are) it actually is quite different.
The front end of the Crosstrek is all different, and so is the hood cut. Although the plastic cladding around the wheels seems pretty similar.
Same thing inside. Where it does look almost the same, but not. It's really hard to say anyway.
That prototype looks ready to go. We should see the new Crosstrek very soon.
I do like the Crosstrek a lot. I never drove one but I have never seen a bad review of it. Owners seem to love them too. With over 120 000 of them sold last year, it is quite a hit for Subaru.
As usual, don't expect big news about engines.
I do hope they can find their way to offer some kind of a hybrid system. At over $35 000 with only 17 miles EV range and a reduced cargo, the current Hybrid version is kind of an expensive joke.
Double the range and offer the same cargo space as other versions and we'll have something interesting.
I also hope they keep offering all these cool colors. The Crosstreks are always some of the most colorful cars driving around.
Here is the full video of the new Subaru Crosstrek driving around.