Hyundai Ioniq 5 Robotaxi: spotted in Las Vegas…
Last Updated: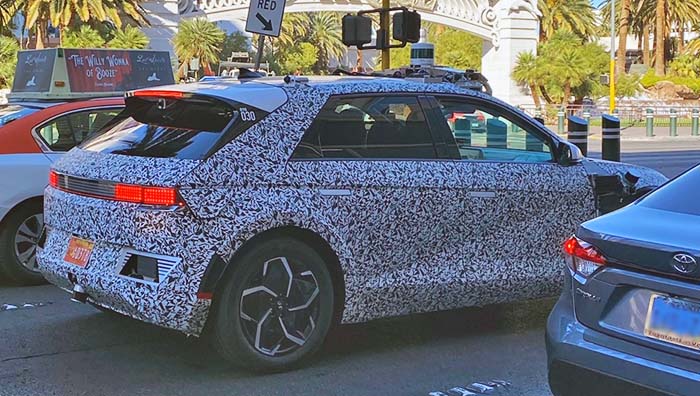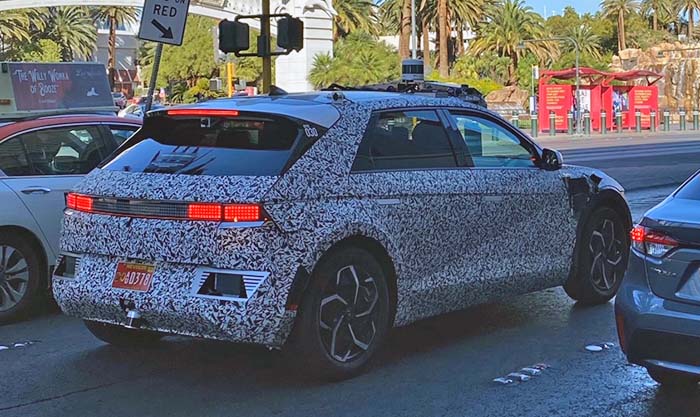 A few months ago, Hyundai had announced their "Robotaxi". A joint venture with supplier "Aptiv".
These cars are expected to enter service in 2023. But, as you can see in the photos above, they are already being tested in las Vegas.
Thanks to reader Dan for the photos!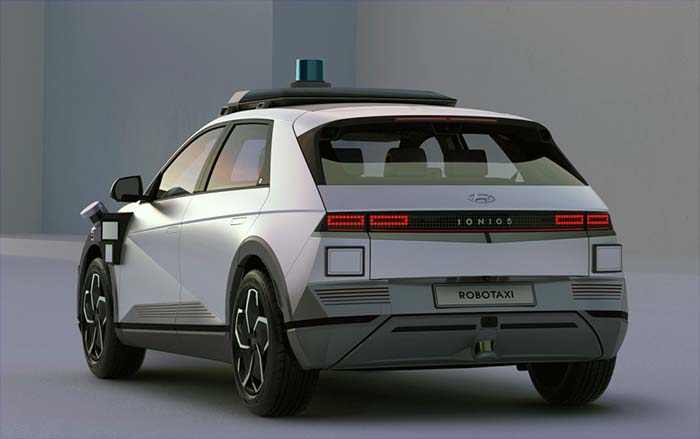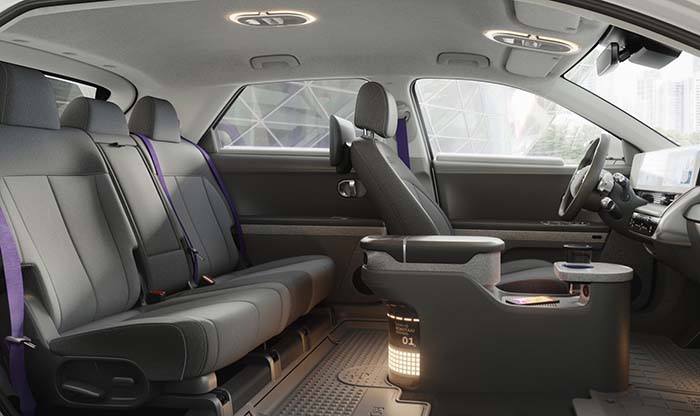 Here are the official photos of the robotaxi. Which already looks a bit different from the car caught in las Vegas. (rear sensors are now in the rear bumper etc…)
The super roomy interior and "almost" compact size of the Ioniq 5 make it a perfect choice for a taxi.
But it might not be the best brand image…