2023 VW ID.Buzz: a look inside…
Last Updated: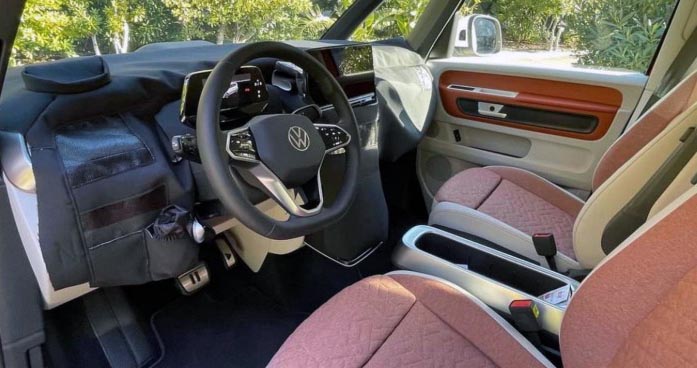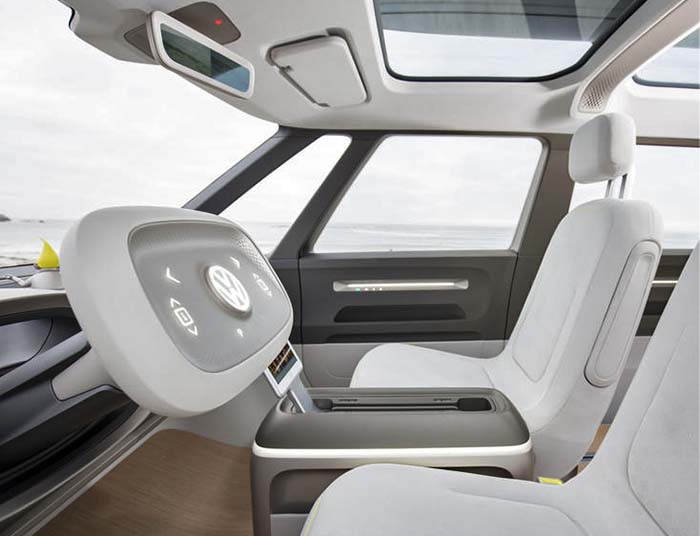 A bunch of lucky journalists is driving the new VW ID. Buzz in Spain as we speak. The top photo was obviously taken at the event.
While not as crazy and original (even odd) as the concept (bottom pic), it looks like the new VW-Electric van interior will still be pretty cool.
We have seen the screens before in both the ID.3 and ID.4, but the est of the interior seems unrelated to these other 2 models. And quite modern and attractive. I wonder what's hiding in the hidden part of the console under the dash. There's also some metallic trim on the far left of the dash that could look pretty interesting.
If done right, VW could really have a big hit in their hands with the new model. It could not only appeal to minivan buyers but anyone else who needs or wants more space in a really cool package.
While European buyers will have the choice of short and long wheelbases, it seems North America might only be getting the larger model. Which, of course, will be the most expensive…
I still hope the shorter version might end up here some time. Not everyone wants or needs 6 or 7 seats and a long van.
The point of the old VW Bus was that it was pretty compact.