Morgan 3 wheeler: it lives!
Last Updated: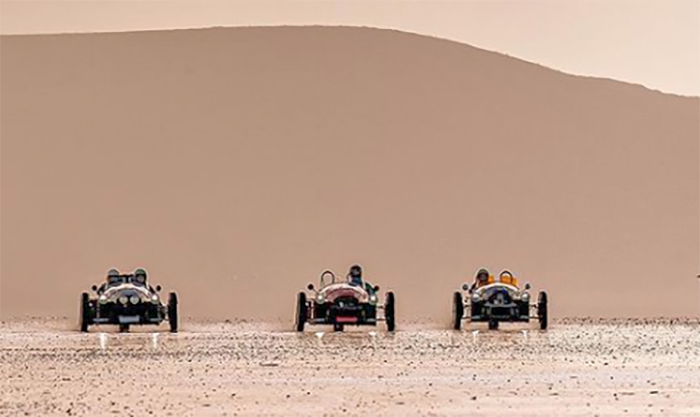 While Morgan currently doesn't offer the 3 wheeler any more, it isn't dead yet.
They have just announced an all-new generation will be unveiled on February 24th. So far we only know power will come for a small Ford 3 cylinder engine. Which would be great.
From the official teaser above, it looks like it will retain its classic look. A fantastically weird car. One that was almost a featured character in Blake Edward's The Party in 1964: