VW ID.Buzz: easter eggs…
Last Updated: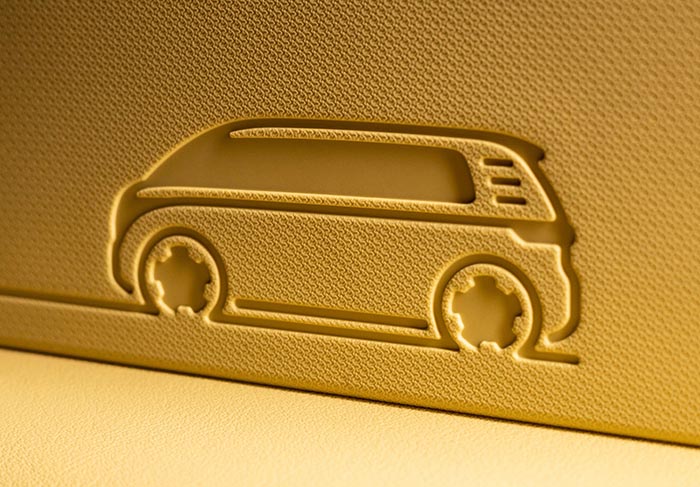 VW just received a few of the fun easter eggs that will be included in the new ID-Buzz interior. And a photo of the seats, but not the dashboard yet.
We will see the whole thing in a couple of days. When the regular 5 seaters and cargo versions are unveiled. The US won't be getting the ID-Buzz until 2024. And, as far as we know, only a larger, long-wheelbase version with 7 seats will come over here.
VW doesn't mind competing with other Minivans. But seems too scared to create a new "5 seat minivan" segment in the US…