2023 Mercedes CLE: new spy shots…
Last Updated: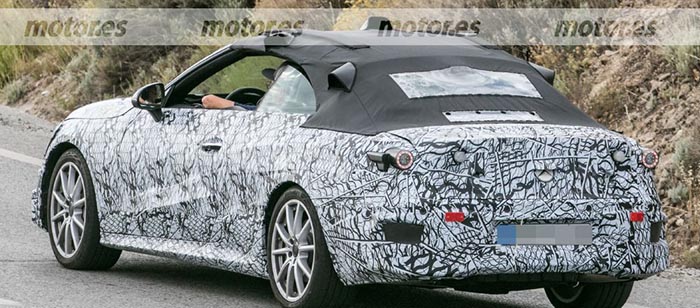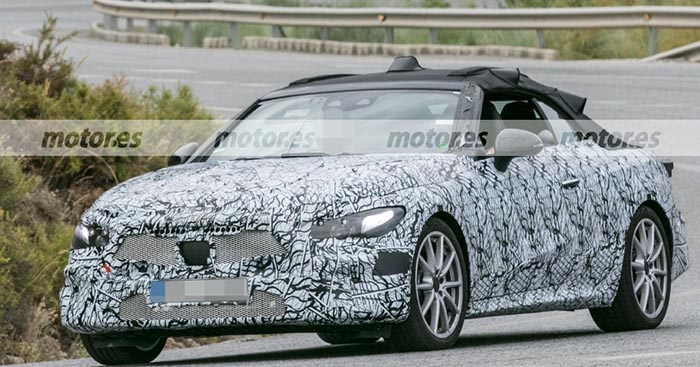 The upcoming CLE is supposed to replace both the C-Class coupe and the E-class coupe and convertible when it comes out. The C-Class coupe and convertible have not been redesigned for the current new generation.
And the next E-Class will only be offered as a sedan (and probably a wagon). Which means this new CLE class should be a bit smaller and cheaper than the current E-class coupe/convertible.
They've been testing the convertible for many months now. And the top always looks really weird. It's even worse in these latest spy shots. What are they hiding under there??? Usually, convertible spy shots show most of the top. But after all these months, this is still covered up, with strange bits all o er. With an obvious fake rear window.
Which could mena a hard top? Although these have been abandoned by everyone. maybe the C-pillar is super thin. Something most manufacturers have a problem with.
Who knows… It'll be interesting to see the real thing.