2023/24 Mercedes EQE SUV: a look inside…
Last Updated: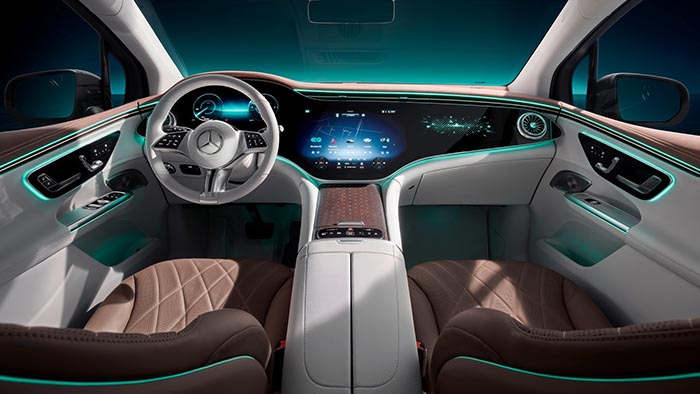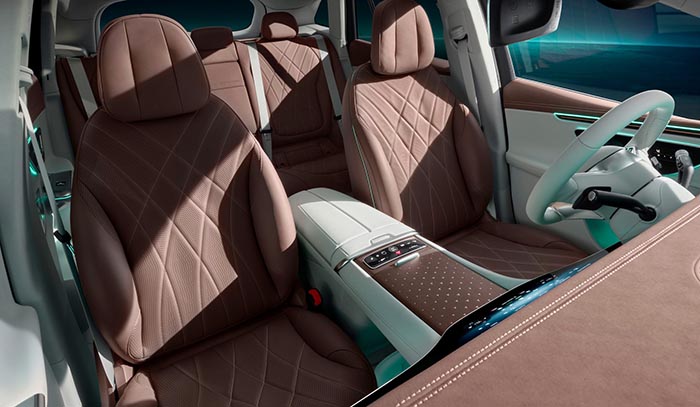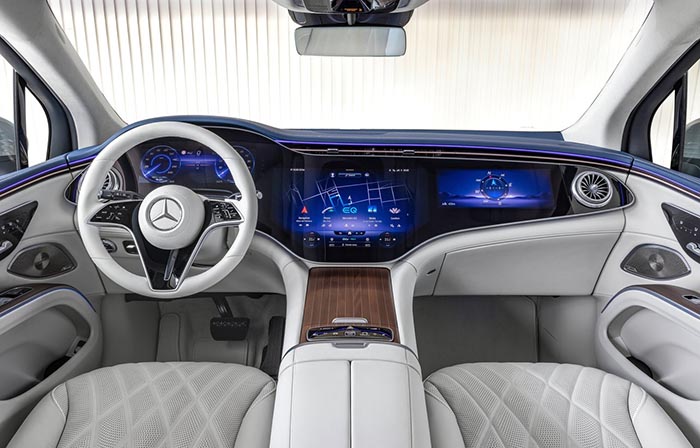 While the all-new SUV version of the EQE sedan is still a couple of months away, Mercedes has just released a few interior shots.
And of course, they, unsurprisingly, look almost exactly the same as the sedan interior. Which itself looks practically the same as the larger EQS and EQS SUV interior. (bottom pic)
Displaying an extreme implementation of the "same sausage in different sizes" design philosophy.
Sad in a way. But these are also great interiors, no matter what.
KBB expects the larger 3 rows EQS SUV to start at around $90 000 in the US. Which would not only be quite a bit cheaper than the Tesla Model X. But also less than the $103 000 EQS sedan.
CarsDirect expects the smaller EQE sedan is expected to start at between $70 000 to $80 000.
This means the EQE SUV could maybe start under $70 000.
Which would put it directly against the Tesla Model Y.
It would be quite an amazingly aggressive move from Mercedes. Going right against Tesla's most popular model around the world with a truly luxurious SUV.
This sounds almost too good to be true. Although the $103 000 EQS is already $2000 cheaper than the aging Model S. It could happen…