2023 Kia Niro Hybrid: pricing…
Last Updated: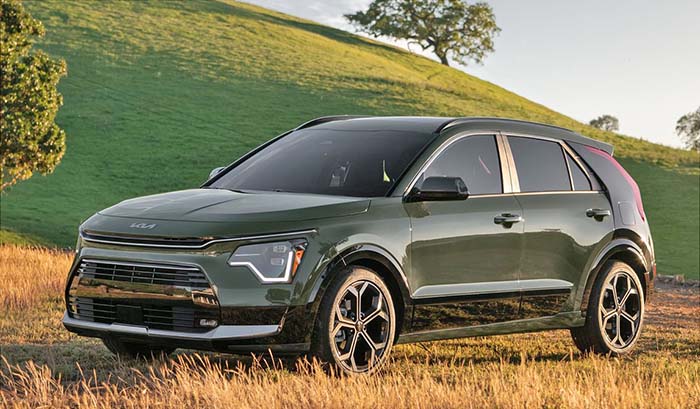 The regular Hybrid version of the new 2023 Kia Niro will be available in 3 versions:
– LX: $26 490
– EX: $29 090
– SX: $32 490.
(All prices exclude $1295 destination)
It is a larger car than the 2022 model, but also more expensive.
Here is the 2022 lineup:
– LX: $24 690
-LXS: $26 090
-LXS Special Edition: $27 590
-Touring Special Edition: $29 890
-EX Premium: $31 990.
Obviously, the base model is quite a bit more expensive. But the top of the line version is only a few hundred more than before.
The 2023 version improves on gas mileage with a 53MPG average vs. 50 for the 2022 model. While power stays the same at 139HP.
It is still about 5 inches smaller than the new Honda HR-V. And the Niro, as before, doesn't offer AWD.
A loaded 2023 HR-V FWD is around $29 500.
Not sure about what comes standard in various versions of the new Niro. But it just seems a bit pricey.
Sure, at least it's a hybrid. And a huge improvement over the previous one. (at least from the photos)
It will be interesting to see how much the PHEV and EV versions will be.
The 2022 models are priced at $29 560 for the PHEV and $39 990 for the EV.
With only 26 miles of EV range, the PHEV comes a little short.
If they can add 5 to 10 miles for the 2023 model, it would really be the best one to get. For not that much more than the Hybrid.
The EV will be in a very tough spot.
Good luck…