2023 VW Atlas Cross Sport: Teramont twin…
Last Updated: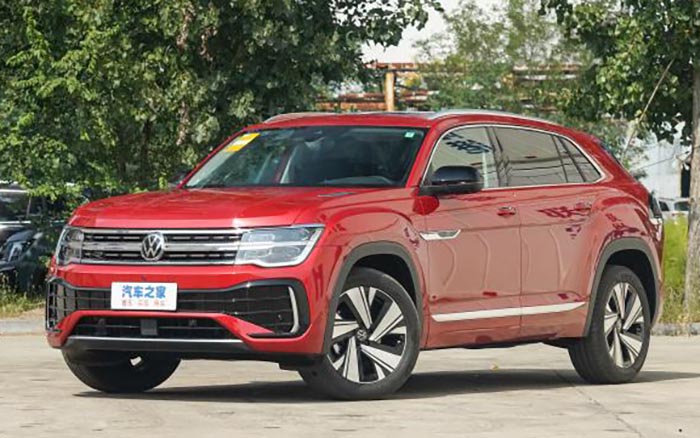 The VW Teramont is the Chinese market version of our Atlas.
I had seen photos of the regular Teramont/Atlas facelift before, but not the 5-seater version yet.
(Called the Atlas Cross Sport here)
And it does look pretty terrible. The new droopy headlights just look weird. And sad.
The worst part seems to be the redesigned rear end. With tons of black plastic now added to it. And super cheapo-looking plasticky and tacky tail lights.
The interior seems mostly new, compared to our version.
This could be nice, since, at this point, anything would be an improvement.