2023/24 VW Golf: new illustration…
Last Updated: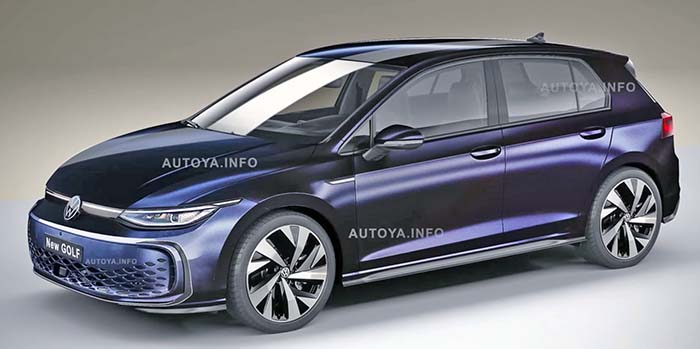 The current generation VW Golf came out in 2019. 3 years already. This 8th generation has never been sold in the US, except for the sportier GTI version. And with only 6537 units sold last year (way down from 22 595 in 2020), it's quite a flop over here…
But in Europe, VW is getting ready to modify the Golf. Time for that "mid-cycle facelift". The illustration above shows a new front end resembling the I.D line of EVs. This could mean the next-generation Golf could possibly be integrated into the I.D family. Strange anyway since in just a few years, everything VW makes will be electric.
I wonder what will happen to all their names. Especially the "Golf", which has been their best seller for many decades.