2024 Kia Sorento: new illustrations…
Last Updated: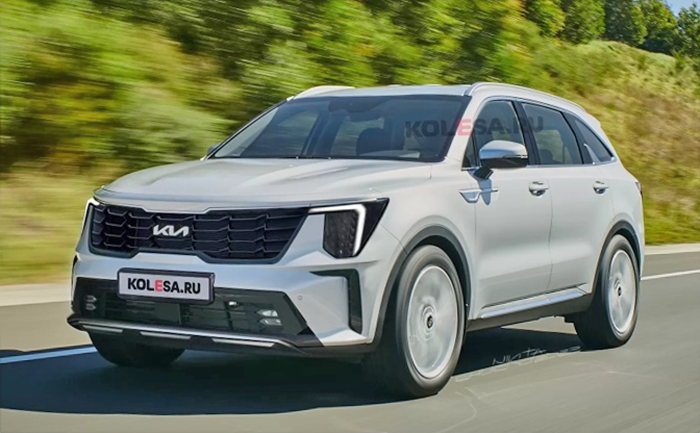 The Kia Sorento is getting a mid-cycle refresh in just a few months, for the 2024 model year. The illustrations above show a mostly new front end. And a slightly revised rear view. guess the new front end looks more like a Telluride, which is what they should have done in the first place.
But the main problem with the Sorento, at least to me, is the super busy, messy, and almost tacky-looking interior. There is just too much of everything. Especially way too much silver-painted plastic trim everywhere.
They sold almost 82 000 of them last year in the US. Which is less than the previous generation's average. (up to almost 115 000 in 2016)
It's really too bad since it has been getting mostly good reviews. And Kia makes it available as Hybrid and PHEV as well. Which is really rare in the segment. (although it starts at $50 000 with just 32 miles of EV range…).
I really hope Kia will grace the 2024 model with a new interior. And how about a lower price for that PHEV?!